Happy Friday!
I've been thinking a ton about my blog lately.
But I haven't necessarily had a ton to write about.
Weird.
All these ideas, but no posts.
My ideas are too vague or too specific to turn into actual posts.
My brain just works that way, ya feel me?
But I did want to post a quick,
"WOOO IT'S FRIDAY"
thing.
So there ya have it.
Woo, it's Friday.
And how does someone like me spend her Fridays?
Counting spare change.
Obviously.
Isn't that what every normal teen does these days?
I think a date with my coins is just what I needed.
Also, found this super fun thing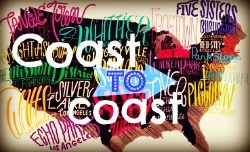 It's a
blogger map
.
So you know where all your favorite bloggers live and can stalk them
shamelessly
.
Well, that's what creeps like me do.
It's more realistically to see what bloggers are near you
and give you an opportunity to meet up with those
close to you.
So all you blogging beauties better go connect
here
.
Ya hear?!
Now I'm off to go enjoy the rest of my weekend.
Until next time.